KALSH
presented at Biennale Danza di Venezia Grado Zero 2009 | The Creative Forum for Indipendent Theater Groups Europe, Meditarranean 8th Edition Egypt 2010
selected by Visionari, Kilowatt Festival 2010
solo 15 minutes
project Francesca Foscarini
production Aldes, Van
supported by Ministero dei Beni Culturali+ information– information
Kalsh is inspired by the idea of abandonment, as renunciation, reduction of the grasp of the world and the following falling down.
Against this condition, the will of getting up that body forgetting its upright position is strong. Kalsh is from Kalashnikov, an arm that makes also a monkey a true fighter.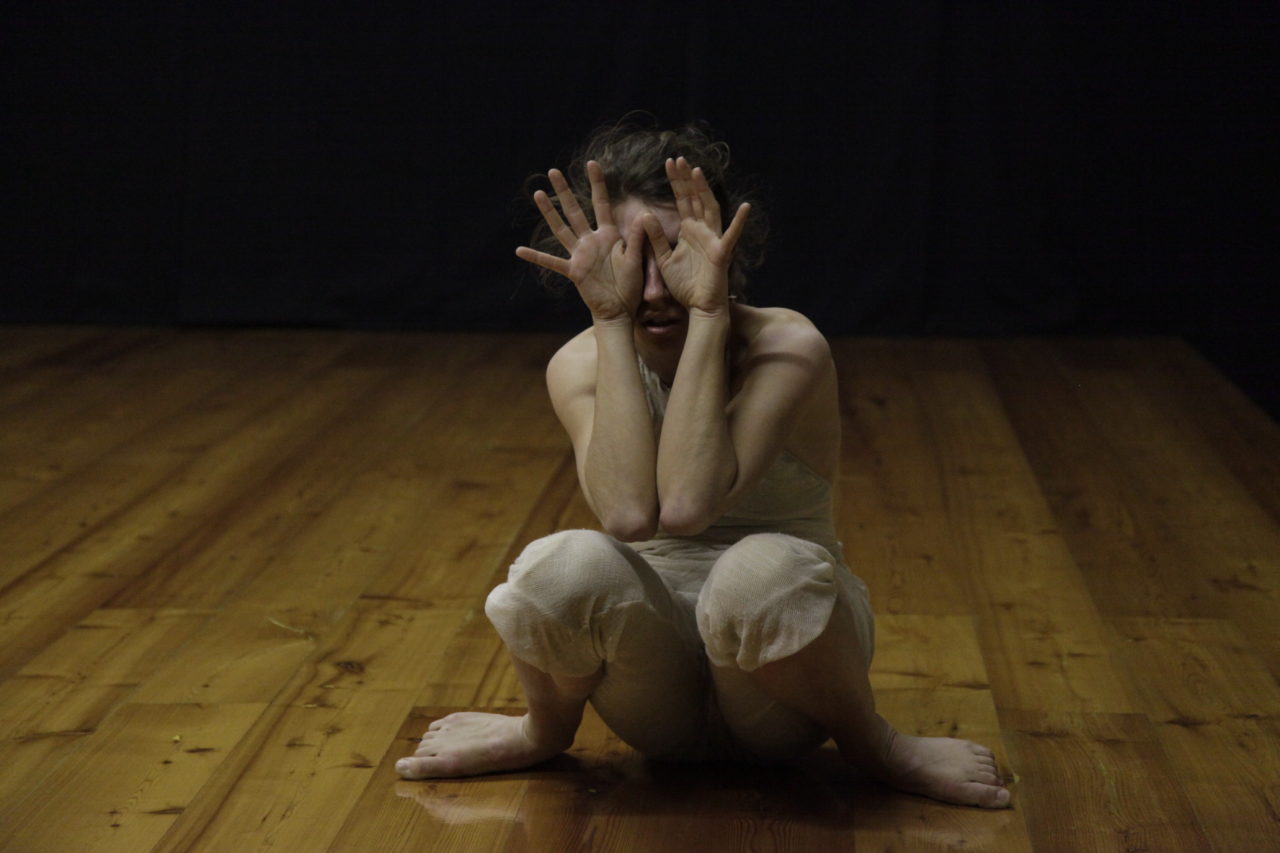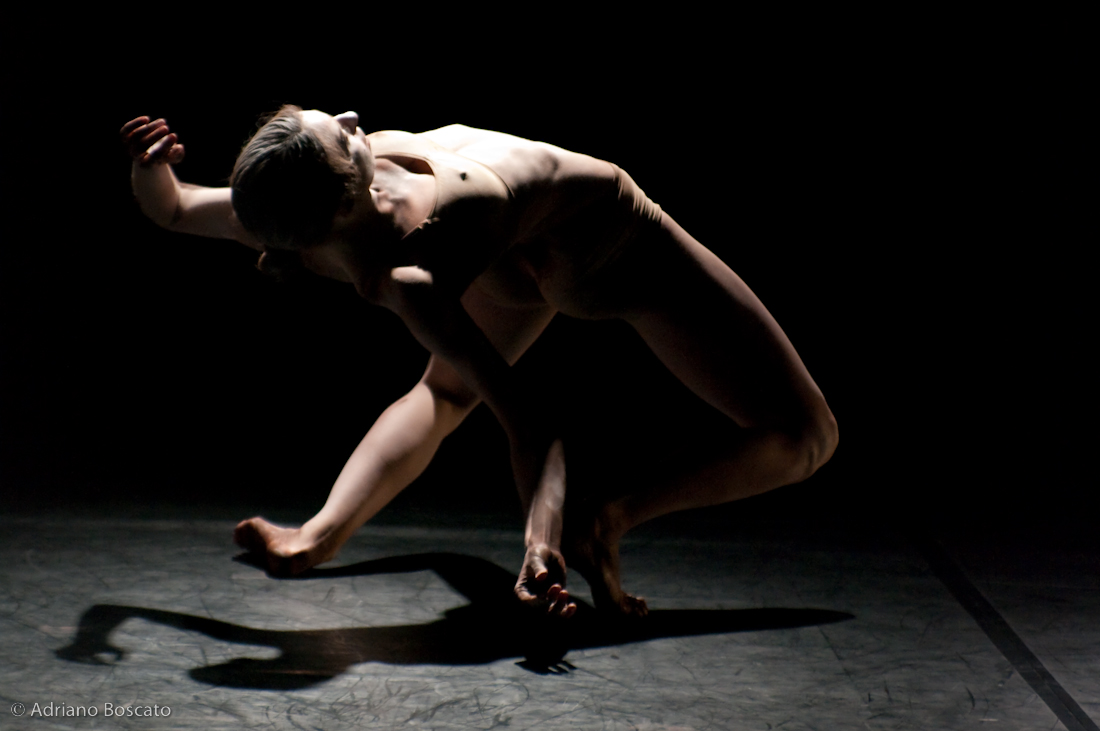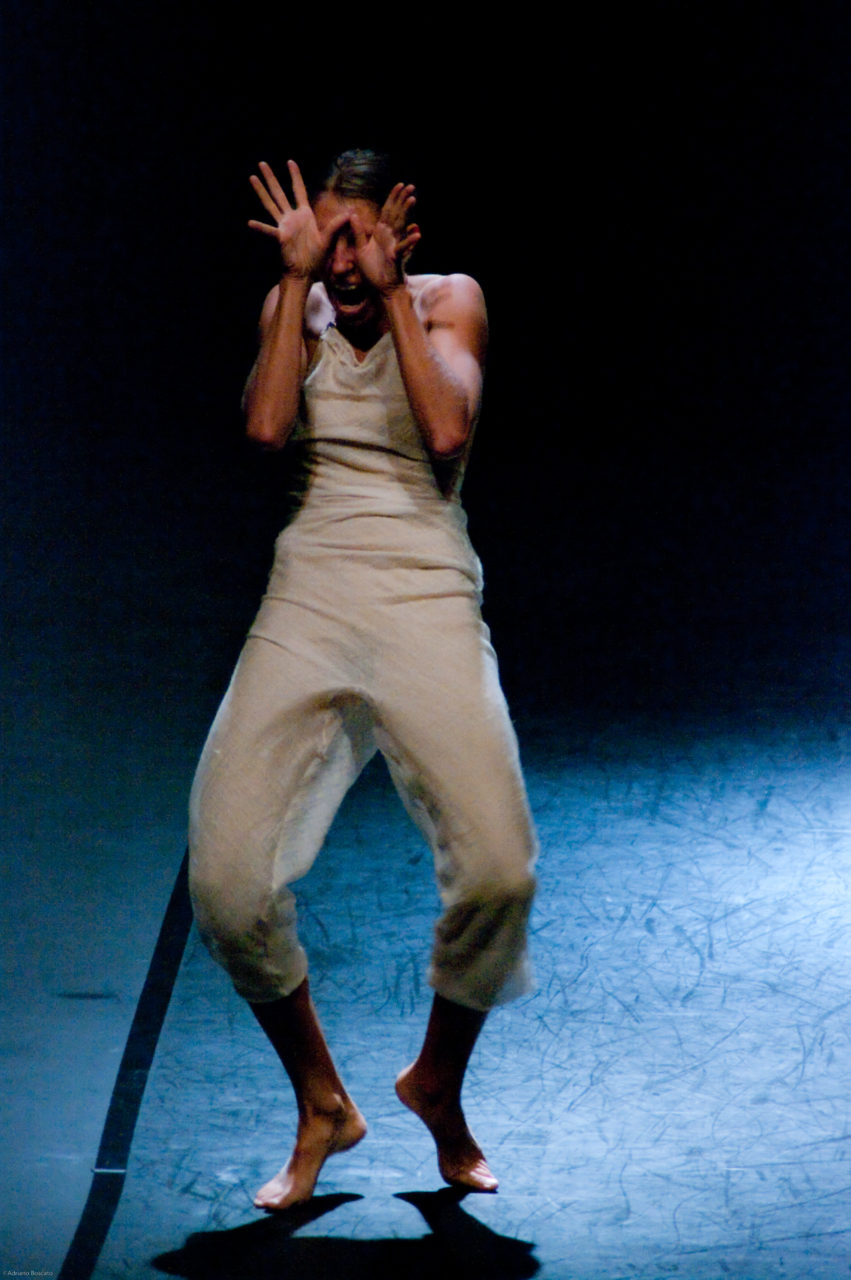 CONTEMPO(t)RE audiovisual work self-produced of videodance
direction Giulia Fontanini
Starting from the choreography Kalsh, created by Francesca Foscarini, with its own communicative message and identity, it has operated a directional intervention to rewrite the meaning of the work. Each part of the choreography is analyzed and broken down into three different perspectives and recompose to create a unique visual element. The simultaneity of the action is the main focus of the inter research.
direction Antonella Bianco
Kalsh looks into the matter of "invisible violence". The violence that lives in KALSH is far as an echo but still hanging: is the violence of expropriation, of domestic usurpation, in the name of a compulsory frontier. This forced frontier is unfathomable, and the young girl can't understand it. Fear lives inside the girl, and becomes a imaginary creature, a suffering creature that tries to raise up her body, a body that lost his place on the ground.?"Kalsh" from "Kalashnikov". A weapon that makes fighting even a monkey.